Ristorante Da Valentino
Ristorante Da Valentino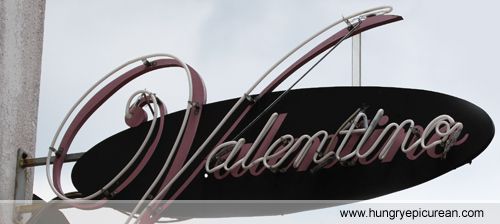 When you think of authentic family run Italian restaurants in Singapore, two names come in mind. Osvaldo's and Ristorante da Valentino.
I've been to Ristorante da Valentino a couple of times prior to my food blogger career, and I thought that an entry on Valentino's was in order. So, my dining partner and myself trotted down to Valentino's, one late Sunday afternoon.
Note to Readers: I apologise for my low quality photographs as it was my first attempt at my then-new macro lens. For clearer photographs, you may wish to read myfoodsiren's review.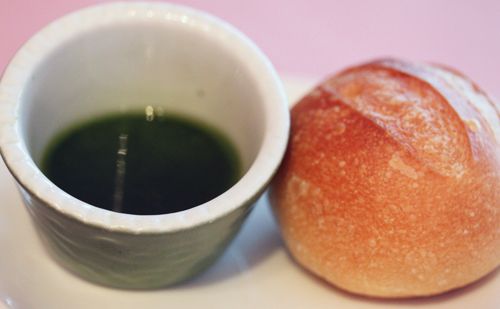 Valentino's complimentary bread roll, served alongside a taste pleasing pesto dip, had got to be one of the better ones around. Although it was not as moist as I would have preferred them to be, it is highly addictive! And if I was not full from cakes, I would have definitely asked for seconds!
A cold platter of grilled eggplant, zucchini, artichoke, capsicum and olives (S$20.90++) started the meal proper. May I just add that I absolutely loved the green olives! They tasted so fresh and appetizing!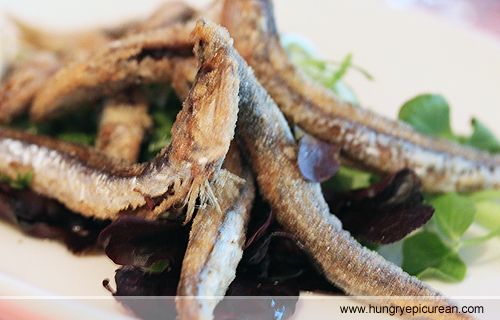 A special appetizer of the day, we too shared the Deep Fried Fresh Anchovies (S$24.90++). With the heads still intact, these were amazingly delicate with a crispy thin batter, and the dash of lemon and salad greens cut the saltiness very nicely.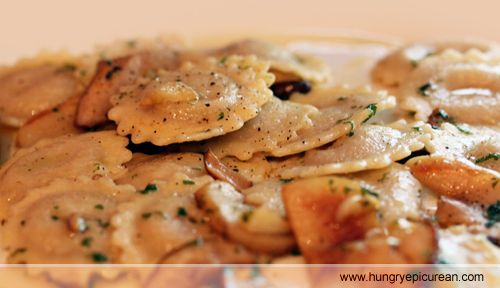 My dining partner's order of the Ravioli ai Funghi (S$28.90++), according to her, was delicious. The pasta was al dente and drizzled with liberal amounts of olive oil. However, she mentioned that the filling of the stuffed pasta came across as "too bland and mild-flavoured."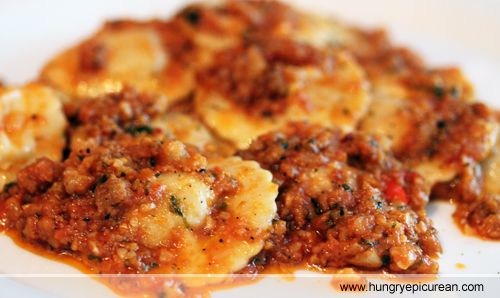 I loved my pasta – Ravioli with Sausage in a Spicy Sauce. I'll have to admit, that this post was many weeks in the making and thus I had forgotten what the actual name and price of this pasta was. This was a special of the day and should have cost around S$30.00++. The pasta was al dente, just how I like it! The spicy sauce, mixed with bits of sausage meat, was mouth-watering. Excellent, for a lack of any new vocabulary.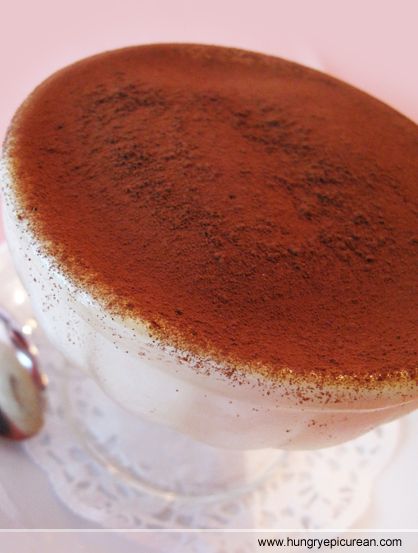 Second only to the Perla's rendition of the panna cotta, the Tiramisu (S$8.80++) was excellent. Not over dosed with alcohol, like that of Prelude at Boathouse. It was of just the right consistency!
A point to note though, I am of the opinion that Perla's Panna Cotta is the best that one can get in Singapore!
Ristorante Da Valentino
11 Jalan Bingka
Mayfair Park
Tel: (65) 6462 0555