Michaelangelo's
Michaelangelo's
Michelangelo's is the flagship restaurant the Michelangelo's Restaurant Group. I did not have the pleasure  of dining here when Chef Angelo Sanelli was previously helming the restaurant.
I guess, it is better late than never.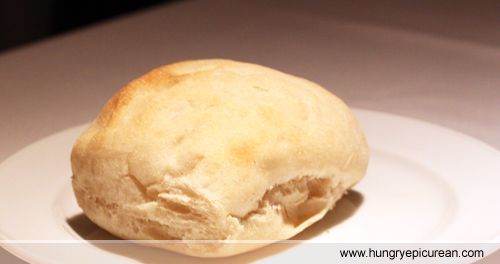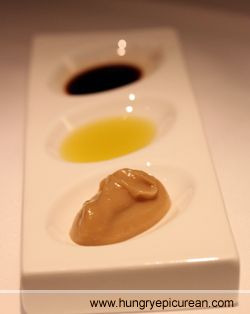 The complimentary bread with the accompanying dips was decent. While it was served warm, it took 15 minutes before first sightings of the bread appeared on my side plate. I could hear the waiter pressuring the backroom for more bread.
Sidenote: A table of 6 that arrived 10 minutes later than us, was served their bread first. While I usually am not that particular about sequences, I felt slightly irritated just because I had missed my lunch and I was hungry.
My lovely dining partner, the ever so willing Dad and myself shared a starter of Duck Confit. I was very surprised that Duck Confit was served as a appetizer, rather than a main course by itself. Frankly, had it been served as a main course, I would have gladly ordered it.
While the skin was crisp on the outside, the meat was surprisingly moist in the inside. The citrus fruits and slightly 'citrusy' vinaigrette helped to cut through the, otherwise traditionally 'jelak' dish.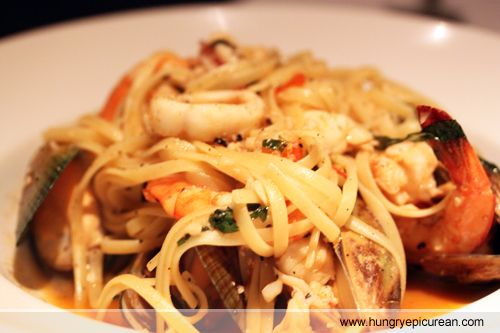 My dad ordered the Linguine with Seafood. It came served with Fresh Mussels, Squid and Prawns. There was supposed to be lobster meat too (as stated on the menu), but I could not find any in the dish. Perhaps the Chef had unintentionally left it out? Admittedly, while the Mussels and Squid were fresh, the prawns were not. They were nowhere close to being crunchy and had a bad after taste to them.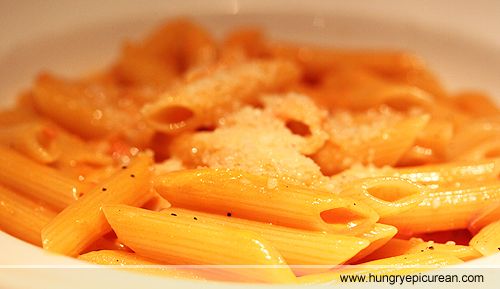 I had their supposed signature, the Penne with Vodka, for my main course. While the pasta, with its slightly creamy sauce, was cooked al dente, I could hardly taste any vodka in the sauce. Moreover in your author's humble opinion, it tasted as if there was only 1 layer of flavour. In other words, it tasted somewhat flat.
I'm wondering if this dish was just over-hyped or has the quality dropped, ever since Chef Angelo left the establishment.
Michaelangelo's Restaurant
Block 44 Jalan Merah Saga
#01-60 Chip Bee Gardens
Tel: +65 6475 9069
Website: http://www.michaelangelos.com.sg
Opening hours
Sun–Fri 12pm – 2.30pm, 6pm – 11pm