Food Republic
Food Republic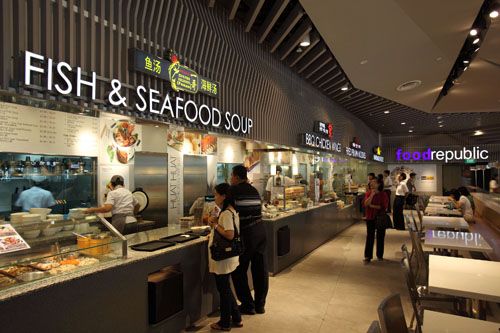 Located on the 5th floor of 313@Somerset, Food Republic boasts 1,100 seats with 30,000 sq ft, making it the largest Food Republic atrium along Orchard Road. Featuring 26 food and drink stalls of which 5 are mini restaurants, it aims to gather some of the best hawkers in Singapore under one roof.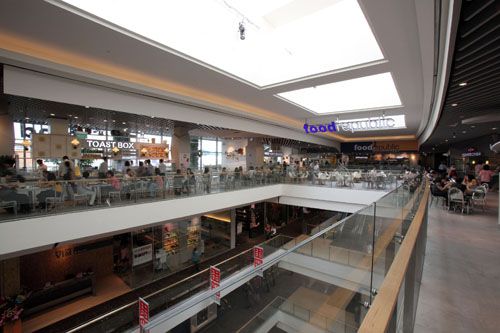 The decor of the place is one that encompasses both modernity and a younger experience, a complete breakaway from the other outlets in Vivocity and Wisma City. The natural light from the glass ceiling at the centre of the atrium and from the sky garden terrace gives the whole area a very pleasant and airy feel.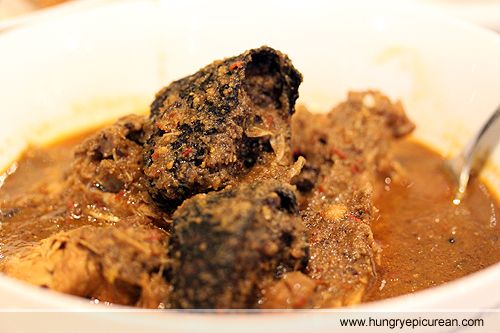 First up, it was the Ayam Buah Keluak ($12.80) came from the Straits Chinese Nonya Restaurant. This mini-restaurant is run by the owners of Guan Hoe Soon, a  famous Straits Chinese restaurant that has been in Singapore since 1953.
While I do have to state that I have never been a fan of ayam buah keluak, their traditional home-style rendition tasted great with white rice!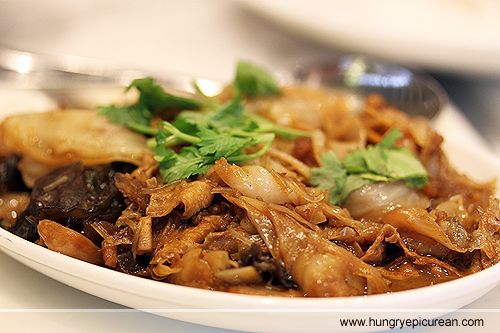 The Nonya Chap Chye ($6.80) also came from the Straits Chinese Nonya Restaurant. Full of yummy mushrooms and cabbage and fried tofu skin. An excellent partnership when paired with plain old rice.
The Fried fish soup ($4 or $5 with Rice) from Ed's Fish Delights, was excellent. The steaming hot broth and fillet of fresh fish definitely did whet my appetite. From what I understand, the stock is made from simmering bones for hours.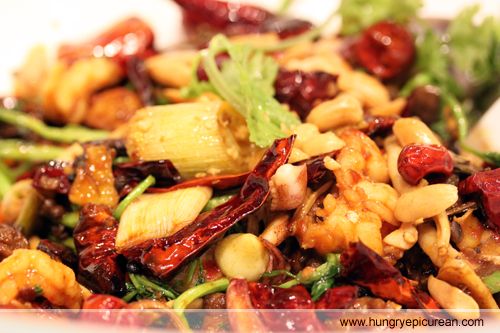 We had a stir-fried mala xiang guo, from Piao Xiang Mala Xiang Guo. The Mala sauce is made from over 20 different herbs and spices and cooked overnight to infuse all the flavours.
Served with a bowl of rice, you can pick from a range of ingredients displayed in the chiller and the chef will cook them with the Mala sauce.
Seafood – $5.50 – $6.50 per 100g
Vegetables – $1.50 – $3.00 per 100g
Meat – $4 per 100g
Mushrooms – $4 per 100g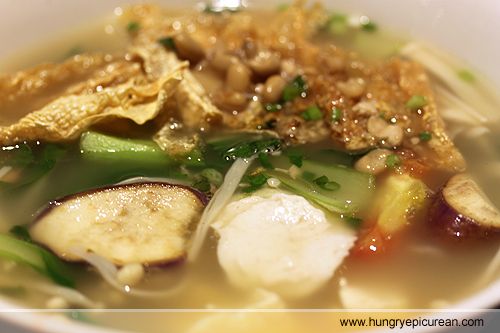 Yong Tau Foo is a must-order when I visit a food court. The Yong Tau Foo here from the Orchard Yong Tau Foo ($0.70 per piece, minimum of 6 pcs), definitely did not disappoint.
Customers can choose from a wide range of vegetables, fish cake products, mushrooms, meatballs, squid balls, fish balls, beancurb and a choice of several noodles (including your author's favourite the beehoon)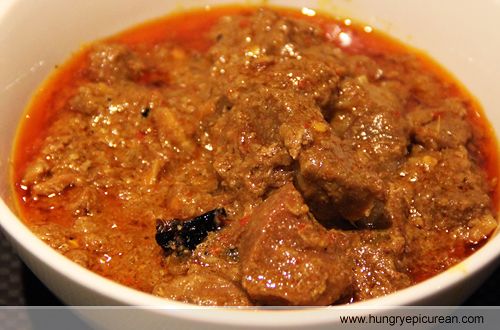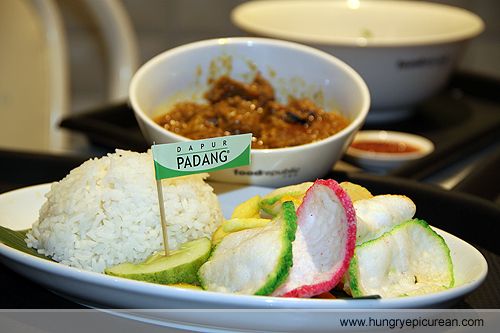 This is the Gulai Mutton with Rice and Achar ($7) dish from Dapur Padang (Padang Kitchen). This recipe is inspired from the owner's grandmother – a third generation Peranakan from Indonesia.
The mutton was absolutely fork-tender, the gravy, rich, and the aroma, simply mouth-watering. Having said that, Harris of TheSimplestAphrodisiac fame commented that one of the pieces he was given was tough; The other, though, was tender.
Luck plays a part here, I suppose.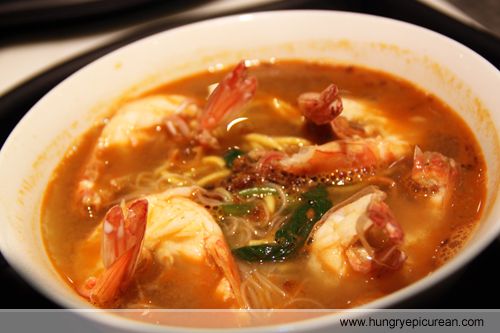 The prawn noodles from the 3rd Generation Laksa and Prawn Noodle (S4 / $6.50/ S$8) stall was decent.
Though the prawns were fresh, I still very much prefer the larger prawns and more intense flavour of the Zion Riverside Hawker Centre Prawn Soup Noodle.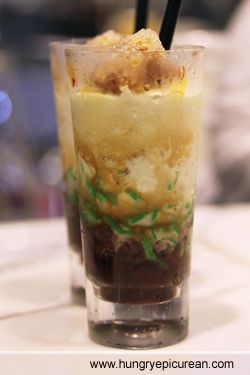 Wanting to end the meal on a sweet note,  we had the Chendol. Decadent, yet oh-so-lovely, it was a dessert that would need some strong determination to resist.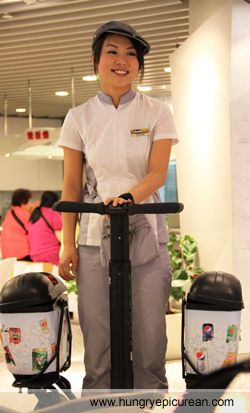 One thing that you will not be able to see at other Food Republic outlets is the pair of two-wheeled motorised transportation carts. They are laden with chilled drinks to bring beverages directly to diners at their tables. (Thought: This is especially useful for parents with young children.)
Thank you Veronica and Kyle for inviting us for this invited tasting session.
Food Republic – 313 Somerset
313 Orchard Road S(238895)
313 @ Somerset Level 5
Operating Hours
8a.m. – 10p.m. (Mon – Thu)
8a.m. to 11p.m. (Fri – Sat, Eve of Public Holiday)