Pete's Place
Pete's Place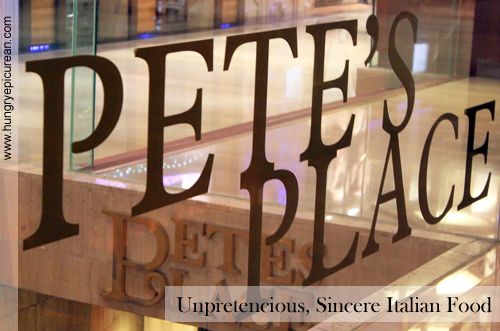 I had previously reviewed mezza9 earlier this month, and thought that a review on another restaurant located within Hyatt Hotel would be most suitable. To many, Pete's Place comes across as a classic, run-of-the-mill Italian restaurant in a five star hotel along Orchard Road.
Ambience wise, it is not no where as pretentious as some other restaurants (Think white table cloth, WMF cutlery ala Fine Dining Restaurants, like Garibaldi). Additionally, rustic seems to be the order of the day here. The decor feels dated.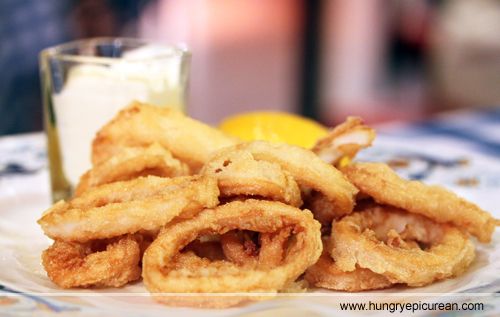 The Frittura di Calamari e Baccala, Mayonese al Limone ed Aglio (S$18++), basically Fried Squid and Codfish with Lemon Aioli was decent. It came out fried well, and rather than just fried calamari, Pete's Place adds fried codfish as well. While I would not crave for this dish, I thought it was an acceptable rendition.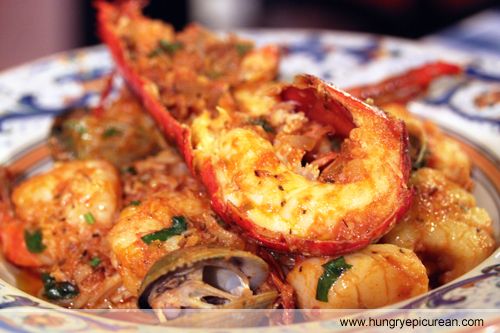 The Cioppino (SS$38++), Spaghetti with Half Lobster, Scallops, Clams, Prawns and Crabmeat in Tomato Sauce was excellent. My dining partner commented that the cioppino with its generous portion of seafood ingredients including a half lobster and a few big and juicy tiger prawns and scallops was probably one of the best seafood pastas.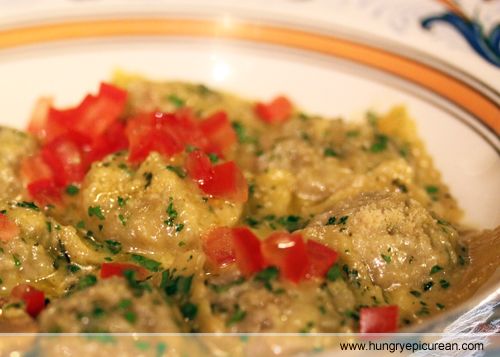 I ordered the special of the day, which was a Veal Ravioli (S$30++). I generally love raviolis, yet good raviolis are hard to come by – al dente to the bite, and the size of the raviolis must just be of the right size. Pete's Place's ravioli were just that! However, I felt that the sauce need that extra oomph factor to complete the dish.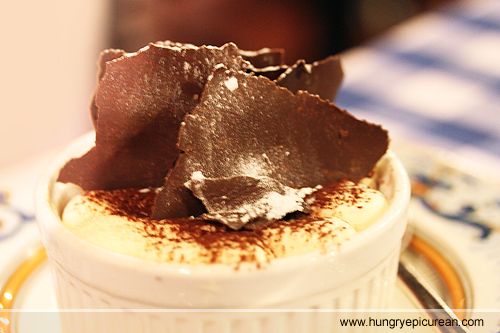 To end off the meal, we shared a Tiramisu (S$10++), Savioli biscuit soaked in espresso and mascarpone cream. Unlike Prelude's "over-alcoholized" version, Pete's place struck good balance between alcohol, espresso and cream.
For it's unpretentious Italian cuisine and sincere service, I would definitely return soon. However, with the influx of new restaurants recently, I've been spoilt for choice, so that return may be some time away.
Pete's Place
Grand Hyatt Singapore
Basement 1
10 Scotts Road,
Singapore 228211
Tel: +65 6732 1234