Mong Hing Teochew Restaurant
Mong Hing Teochew Restaurant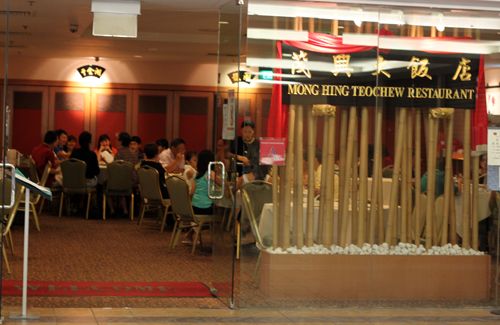 After reading a short note on BG(NS) George Yeo, Minister of Foreign Affairs's favourite Teochew Restaurant on the Sunday edition of The Straits Times, my Dad and I decided to visit Mong Hing Teochew Restaurant on Keypoint, Beach Road.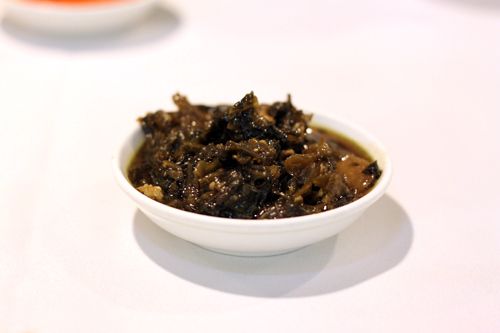 As all Chinese Restaurants go, we were served a small dish of appetizer. The dish of preserved vegetable was very nice! A great way to start the meal. Some restaurants prepare this dish, way too salty. Mong Hing's version, on the other hand, was not so.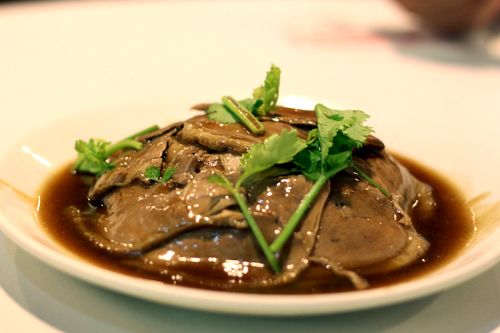 How could you visit a Teochew restaurant without ordering a Braised Goose? The only other restaurant that I've tried Braised Goose before, was East Ocean Teochew Restaurant at Shaw Centre. Admittedly, this was quite a long time ago, and thus have no basis of comparison. Mong Hing's rendition was excellent in any case. The meat was tender, yet does not possess the 'gamey' flavours, one would have come to expect.
Oyster Omelette is one of my Dad's favourite dish! As a matter of fact, this came with Doctor's orders! Before you hit back to me saying that no doctor in his right mind would recommend this dish to his patient due to the high cholesterol levels etc, my dad's doctor gave him strict orders that if he ever wanted to eat it, to only eat it at the best restaurant and Mong Hing came highly recommended.
I'll have to say this perennial favourite tasted great. The oysters were fresh. From what I understood, unlike the hawkers, Mong Hing uses premium oysters from Korea instead of oysters from China etc.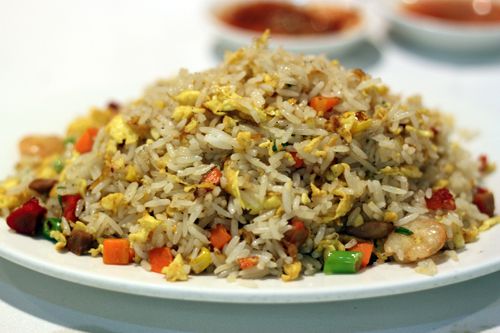 Instead of just plain rice, we opted to share a plate Yangchou Fried Rice. This dish was really nothing much to rave about.
To end the meal, we shared the Yam Paste (Orh-Nee). And a sweet ending it definitely was! It comes highly recommended from yours truly!
Mong Hing Teochew Restaurant
No.371 Beach Road
#01-18/19  Key Point
Singapore 199597
Tel: (65) 6223 4588 / 6538 2282
Email:  monghing@singnet.com.sg