Laurent Bernard Chocolatier
Laurent Bernard Chocolatier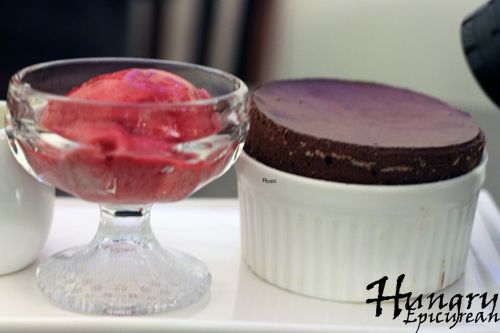 "A new British survey has revealed that 9 out of 10 people like chocolate. The tenth lies." – Robert Paul
With that, the 4 of us (Harris from The Simplest Aphrodisiac, Elaine from Divine Essentials and Kaelyn from My Food Sirens) met up for after-dinner desserts at Laurent Bernard, Robertson Quay.
I'll be first to admit that desserts never really been a my kind of thing but there is one type of dessert that never fails to go out of favour with my tummy, and that can only be – souffles.
Laurent's version of the Chocolate Soufflé ($16.50++) was definitely to die for. chocolate The souffle tasted of good quality bittersweet dark chocolate. The accompanying raspberry sherbet perfectly matched the souffle, cutting the sweetness, in symphony.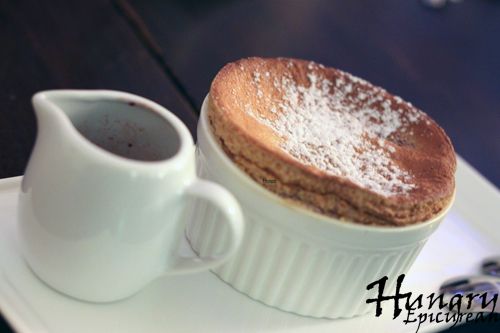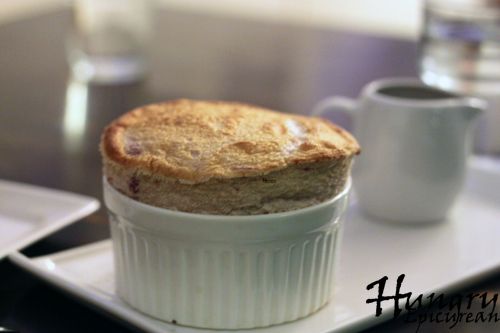 While laurent does put a lot of emphasis on chocolates, there are other dishes on the menu that, surprisingly, does not come with chocolate. For example, the Strawberry Soufflé ($12++) that we had was equally up to the mark. However, one disappointing fact was that the first souffle that we arrived on the table deflated before we could go, "This strawberry souffle looks …" All of us, having had our fair shares of souffles, raised this issue with the waitress, who gladly offered a replacement. 30 minutes later, a replacement was served and oh boy, what a difference  30 minutes make! (Unfortunately, I only have the picture of the replacement. For pictures of the souffle the we sent back, please head over to My Food Sirens.)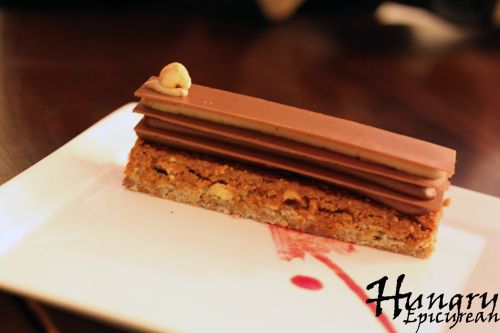 Souffles aside, we ordered a cake and a tart to share. First up, we had the Pleasure ($9.80++) Unfortunately this failed to deliver. If you are a fan of "milk-tasting" chocolates, you wil most definitely like this! Having said that, I do like the way this dessert looked when it first arrived to the table.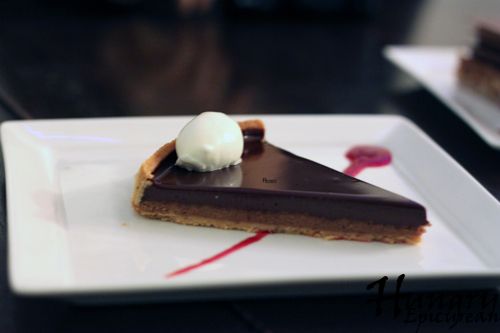 The other tart we have was the Crispy chocolate tarte ($6.80++). Layered with hazelnut praline, dark chocolate and crunchy almond base.
Laurent Cafe & Chocolate Bar
#01-11 The Pier @ Robertson
80 Mohamed Sultan Road
Tel: (65) 6235 9007