K-ki's located along Ann Siang Hill. Coincidentally, there was an article published in the Straits Times's LifeStyle section today on the Gemmill Fountain and read some history of Ann Siang Hill in that article.
The mysterious fountain (Gemmill Fountain) was a gift donated by Singapore's first auctioneer and banker, John Gemmill, when he left Singapore for London in 1864.

What is now known as Ann Siang Hill was called Gemmill Hill – he once owned the small hill near Chinatown, until it was sold in 1894 to Chia Ann Siang, a wealthy Malacca-born landowner. It was renamed Ann Siang Hill, but the memory of the auctioneer lives on in nearby Gemmill Lane, which is named after him.

– Historic fountain restored, The Straits Times Lifestyle Section, 08 February 2010.
Anyway, K-ki is owned by a couple of whom Kenneth, is the baker while his wife, Delphine runs the front of house. (Think Sage!) Kenneth, a Self-Taught Baker, learnt the skills of the trade from his mother. When he was younger, his mother, a professional baker herself, would bake cakes and leave them in the fridge. He proclaimed proudly that, a day would not go by without a cake in the fridge.
The cafe opens at 11am, but as all of us (Kaelyn, Harris and Zaylene) did not want to leave without cakes inside our tummies, we reached there before 11am on a hot Sunday morning. And boy, the early bird does catch the worms!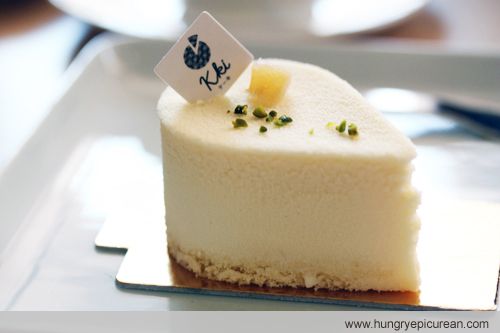 The talk of the town, Antoinette ($8+), much raved by the other food bloggers, was decent. I'm not a fan of white chocolate in general (Pure Dark Chocolate still gets my tastebuds going), but who could resist this cake and its beauty. However, I felt that the mango puree in the middle was too mild for my liking. By the way, Antoinette's the name of one of the owner's friends, for whom they baked this cake for at one of his/her birthday.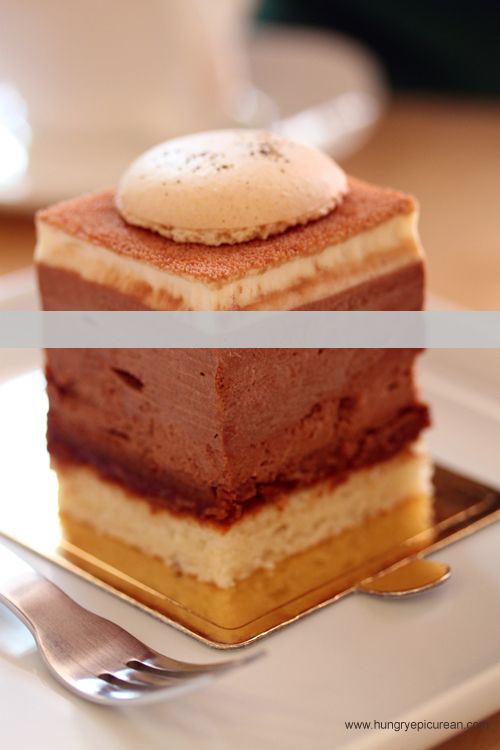 As with Antoinette, Mona ($8+) was named after, ………… a friend of theirs. That wasn't too hard to predict? Mona consists of flavours of bananas accompanied by a milk chocolate mousse.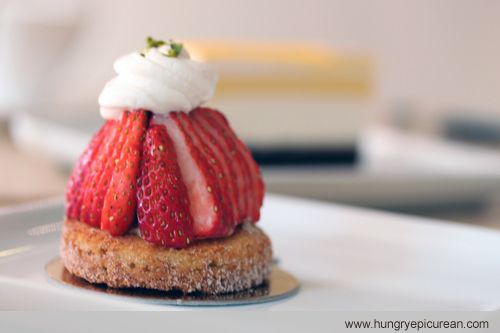 The Strawberry Tart ($6.50), well, looked the prettiest, but when it came to taste, it pales in comparison to Kinabaru! By the way, the base was too hard for my liking.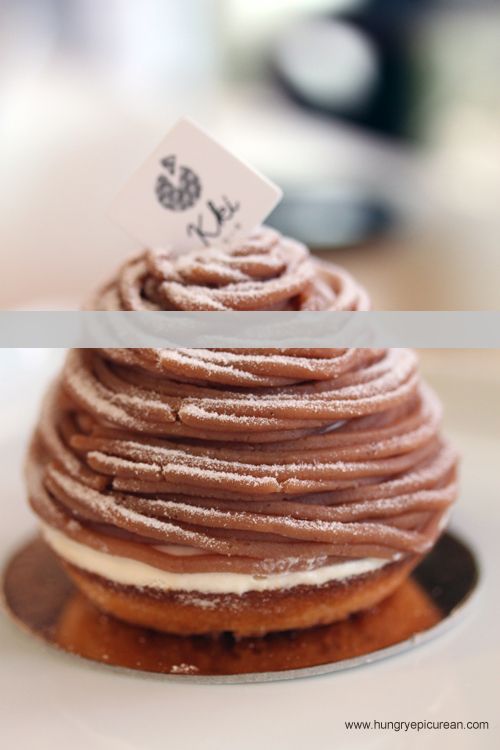 Chestnut is everything in the Mont Blanc ($8.50+). Chestnut flavoured, with a smooth chestnut puree that goes around the 'mountain', and chopped chestnuts found within the cake.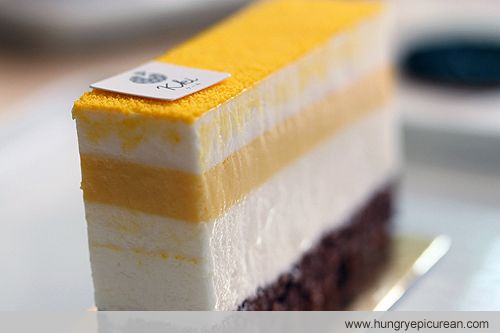 This Kinabaru ($8+) has to be the deal clincher for me! I love passion fruit and this combination of coconut mousse, passionfruit creme and chocolate base was peerrrrfeecttttt! Don't expect heavy and strong flavours for lightness is name of the game for this cake.  By the way, if you were wondering how did this name come about – Since they already had Mont Blanc, they needed a mountain, or rather hill of sorts. So no prizes for guessing where their inspiration came from!
Coffee and Cakes, they just go so well together, don't they?
K-ki
No.7 Ann Siang Hill
Tel: (65) 6225 6650
Opening Hours:
Tuesday, Wednesday, Friday, Sunday: 11am – 9:30pm
Thursday Close at 7pm
Saturday Close at 4pm
Closed on Mondays