*Note to Readers: According to Bernie, owner of Botak Jones, this Set Lunch menu is no longer available for the public as he felt the standards that were far from what he had envisioned them to be. This review is from my guest author, CY.

Personally, I felt that while it is a disappointment that the public will not be able to savour the dishes we tried, it is heartening to know for a fact that Bernie and his team at Botak Jones constantly seek feedback from their customers and strive to be innovative in their creations. Kudos to Bernie and his team.
We were invited for this tasting event at the Botak Jones on the 30th of January.  Admittedly, prior to this, I have never dined at Botak Jones, so this was quite a new experience.  I've heard a few things about Botak Jones and as my memory tells me, they were all good commentaries.
This event was for the food bloggers and members of their Facebook Group to give comments about the new set lunches that Botak Jones would (planned to) launch in the near future.
For S$8.50, you would get a Salad and Soup of the Day for starter, a main and a dessert.  Botak Jones had 5 mains available for our tasting session (one for each day of the week) – Beef Stew, Cajun Fish Stew, Tomato Chicken Stew, Honey Baked Chicken and Mexican Chicken.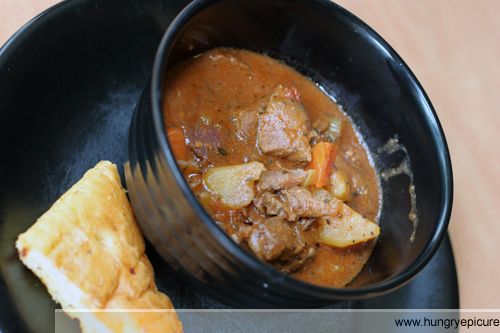 Personally, I liked the Beef Stew because there were big chunks of tender meat and the greens were very soft.  Although Botak Jones had intended to serve this with bread, I would have preferred it served alongside conventional carbohydrates like rice or spaghetti.  Although the stew was fragrant, the dish was a tad bit too salty for the  Singaporean taste bud.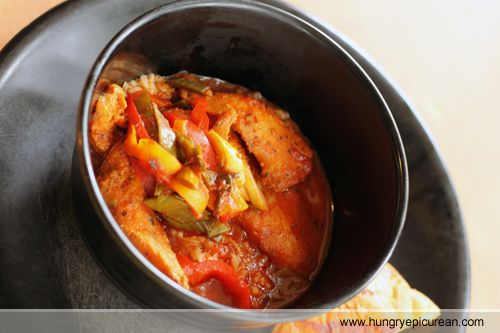 The Cajun Fish Stew came with large juicy chunks of fish and was well spiced and flavoured.  I would take this as an alternative to the beef stew.  And like the beef stew, this is going to be served with some bread.
The Honey Baked Chicken was not all that fantastic.  The taste was a bit too sweet for my taste buds and certain cuts of meat were tough and dry.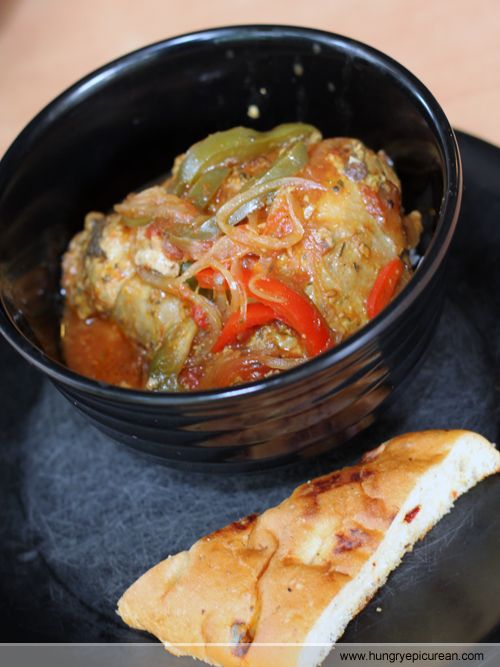 Served with a serving of bread, The Tomato Chicken Stew was again, too salty.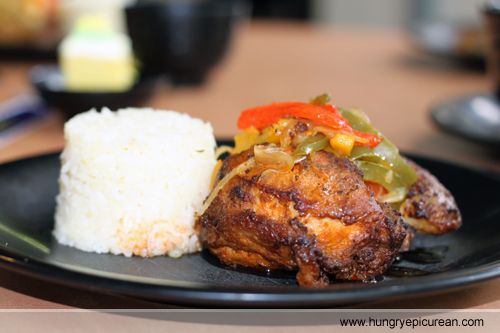 The Mexican Chicken was forgettable, or maybe the taste just did not make a connection.  Comes covered with julienned peppers and onions and served with rice.  I think a serving of mash to replace the rice would be a better choice, idk but that is just my opinion.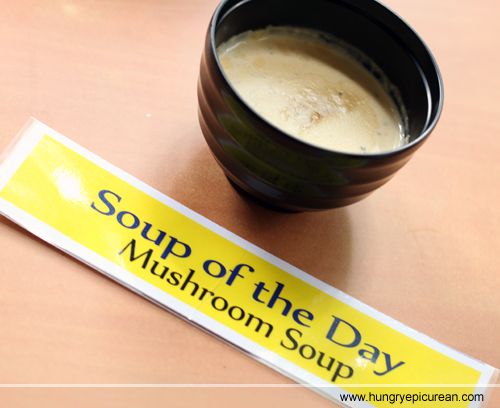 The soup of the day was the Cream of Mushroom. Although it came across somewhat diluted, I liked the soup as there was actually real mushrooms inside.  However, if you prefer the more rustic, hearty soups, this soup may not be to your liking.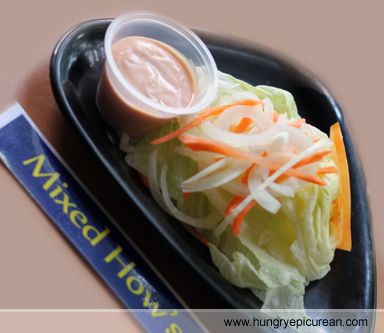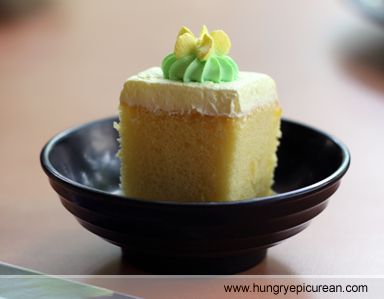 Both the The Mixed How's Salad and Dessert of the Day were decent.
Thank you Botak Jones for inviting us and hosting this session.