A weekday lunch affair brought me to one of the 'old-name' Italian fine dining restaurants, Pontini. Pontini's located at the Grand Corpthorne Waterfront Hotel, on Havelock Road.
Complimentary bread was served upon being seated. Two kinds of bread were served. In mu humble opinion, the wholemeal version tasted more rustic and more flavourful! The white baguette had an uncanny familiarity with Delifrance's version.
The S$45++ 3-course executive set lunch comes with an appetizer, a main course and a dessert.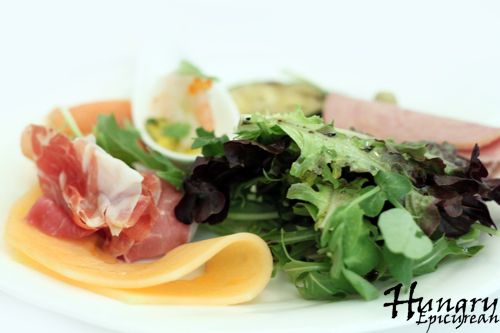 There were three appetizers available on the lunch menu. A Soup of the Day, Caesar Salad and Unlimited servings of antipasti at the buffet spread. Both my dining partner and myself opted for the Antipasti Buffet. The spread was rather good, comprising of salad leaves, olivies, parma ham and melon and a few others.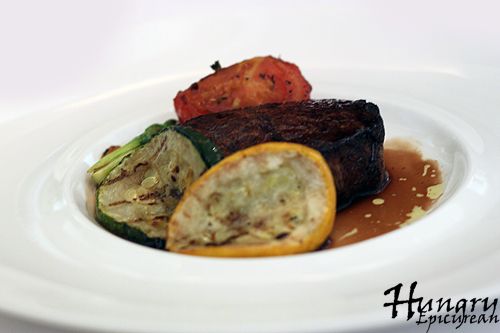 Both of us had the Grilled Beef Tenderloin. There were 2 other choices for the main course. A grilled barramundi and a pizza served with nacho cheese. Now you probably could understand why both of us chose the grilled tenderloin. While both the portion size and done-ness of the tenderloin was pretty decent, unfortunately, the portion size does not compensate for the lack of flavour .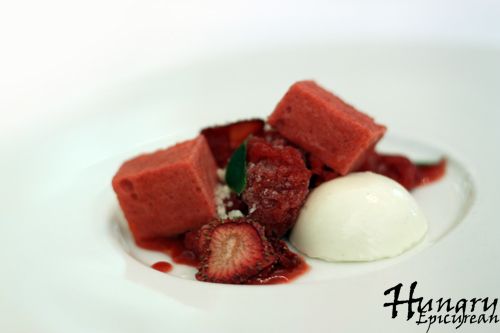 Two dessert choices were available – a Panna Cotta and a tiramisu. Being a fan of panna cotta myself, I do have to say that this serving. although petite, was good. It was served with raspberry sorbet, frozen strawberry slices accompanied with a sweet strawberry sauce. Although, the best panna cotta in Singapore, has to be from Ristorante da Valentino's.
Pontini
Grand Copthorne Waterfront Hotel Singapore 
392 Havelock Road
Singapore 169663
Telephone: (+65) 6233 1133
Operating Hours
Lunch 12.00pm – 2.30pm (Mon-Fri) Dinner 06.30pm – 10.30pm (Mon-Sat)
Closed for lunch on Saturday and the whole of Sunday