My first and (up till now) last time I had patronized La Noce was a year ago at their Chu Lin Road outlet.
It was Christmas eve and we were looking for a place to have lunch. Our usual Italian restaurants were, naturally, fully booked and thus we decided to try La Noce's latest outlet at Valley Point.
As I stepped into the restaurant, an air of dejavu came over me. Much of the layout remained from the La Forketta, the previous tenant. The simplistic decor of the restaurant was somewhat reminiscent of La Noce's previous outlet.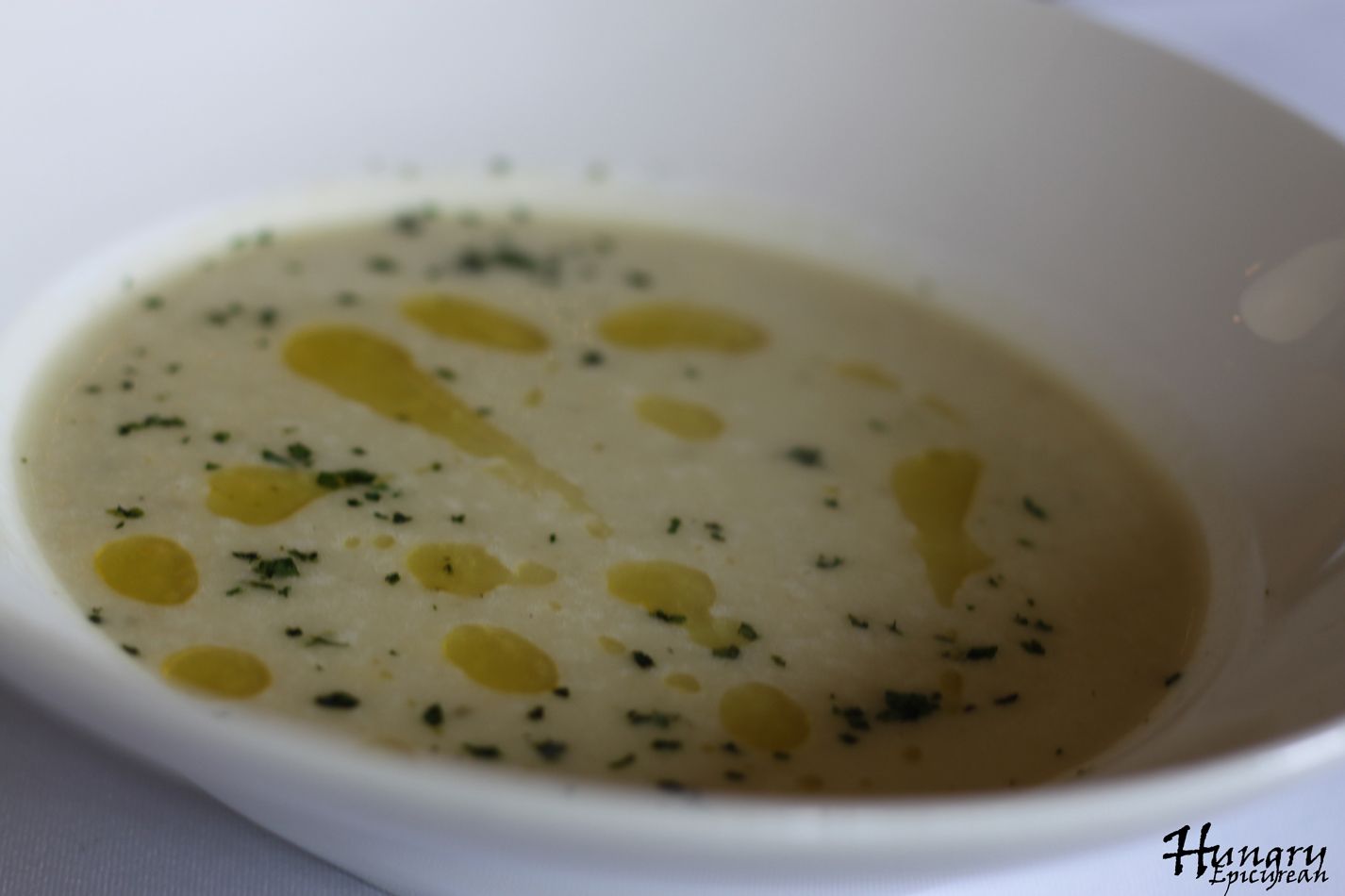 The Cream of Potato soup, included as part of the Set Lunch, was extremely diluted. It was void of any flavour that would make this common dish, hearty.
The Capellini con Polpa di Granchio, translated as Angel hair pasta with crabmeat and cherry tomato in extra virgin olive oil, was quite good actually. I've actually tried a similar dish at Hyatt Hotel's Pete's Place's recently. Compared to their rendition of this dish, La Noce's version was not as dry and was more flavourful. Coupled with large chunks of crabmeat, this was one dish that I may return to La Noce for.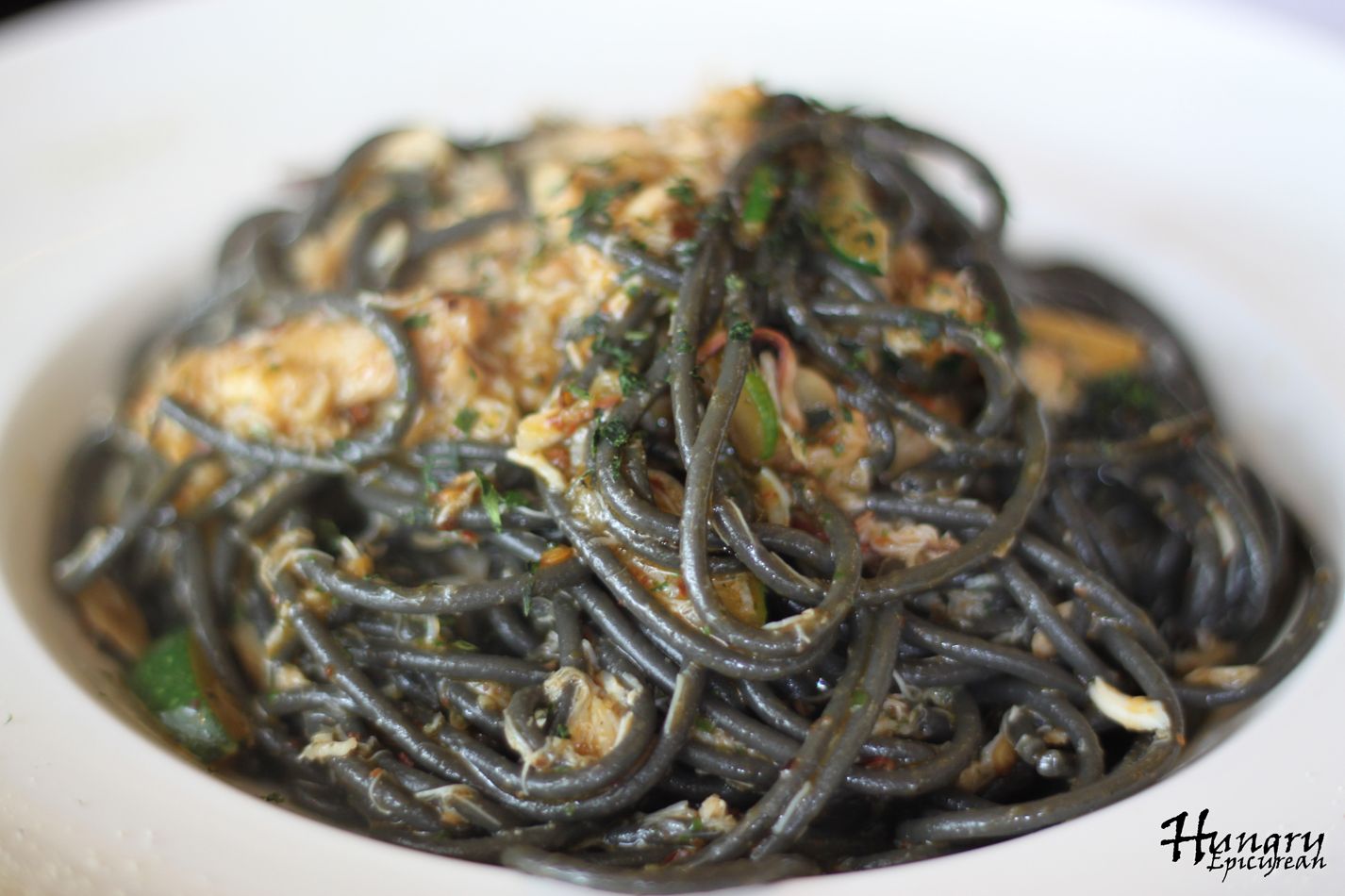 The Tonnarelli della Nonna (Pasta squid ink with prawns, crabmeat, zucchini, aglio olio style) was decent, albeit overcooked.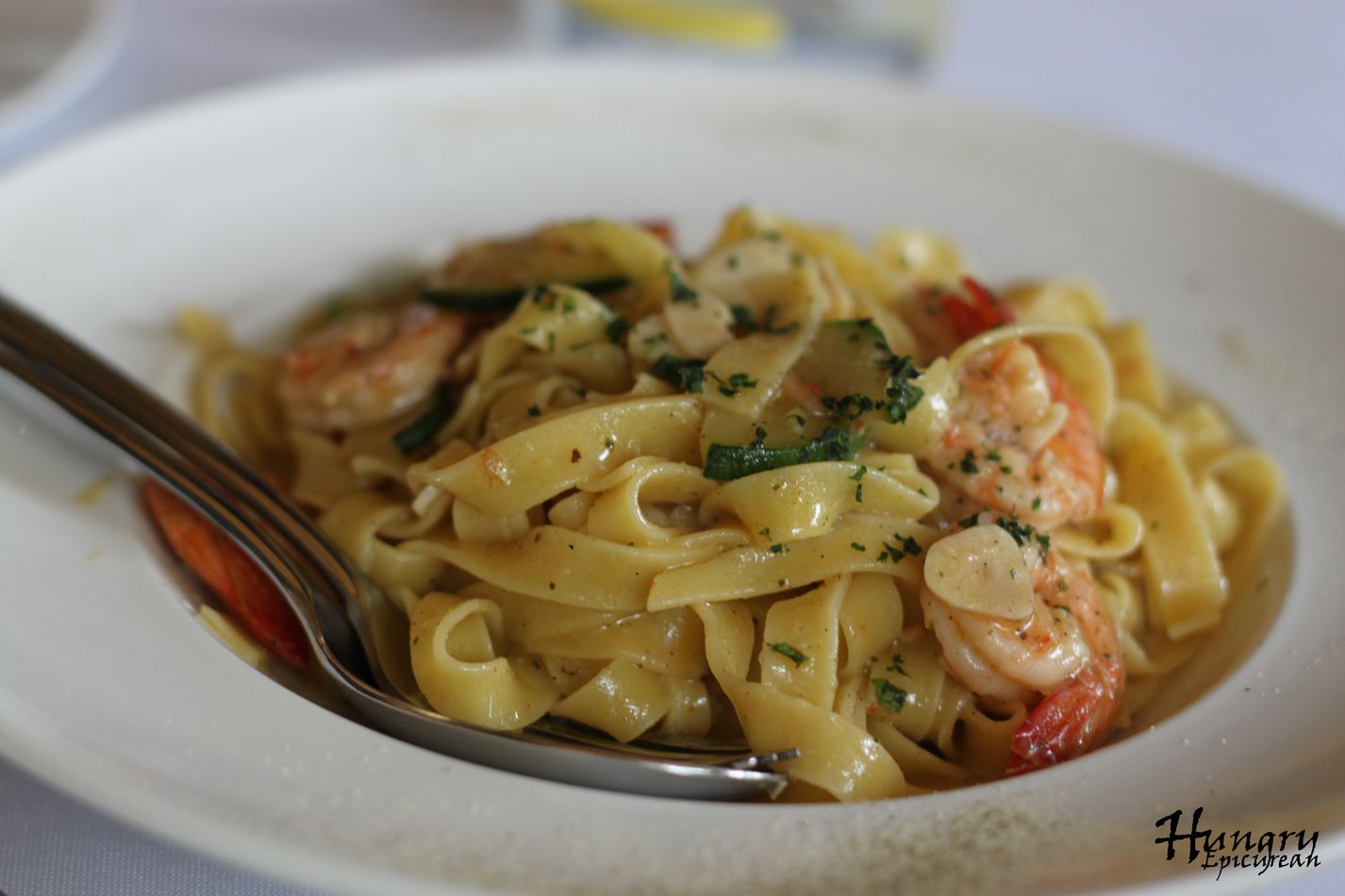 You would believe a simple dish like Seafood Aglio Olio Pasta, could and would never go wrong. But wrong, was all it was. The prawns were not only mushy in bite, they tasted like they've been kept for a while. Needless to say, this dish was not finished.
This was the special pasta of the day. It was a simple Pasta with Black Truffles. However, a huge disappointment it was. The pasta was not only overcooked, there was no hint of black truffles. In essence, it tasted like the sauce was serverely watered down.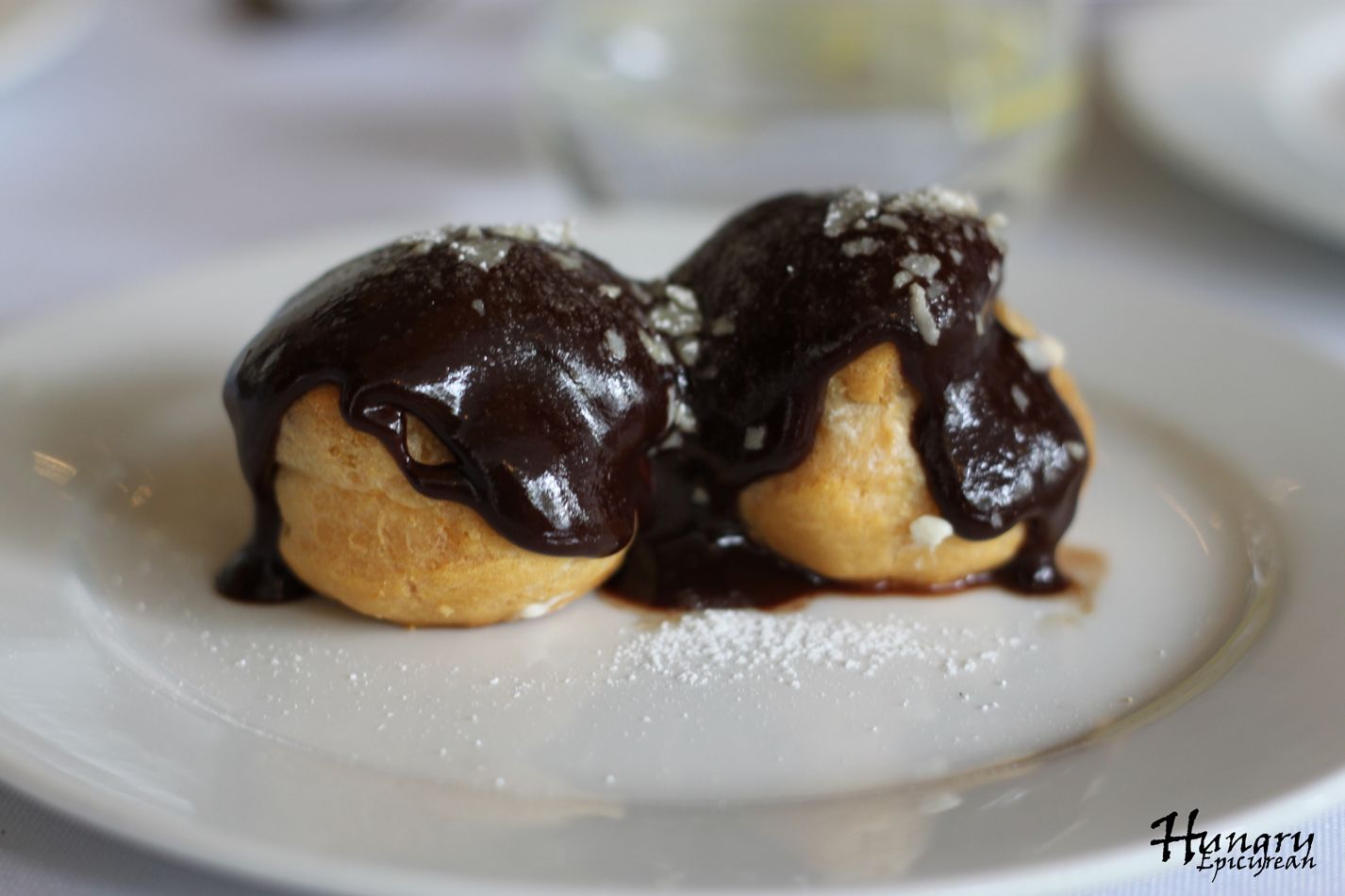 We ordered 2 desserts to share. First up was the profiteroles.  Decent.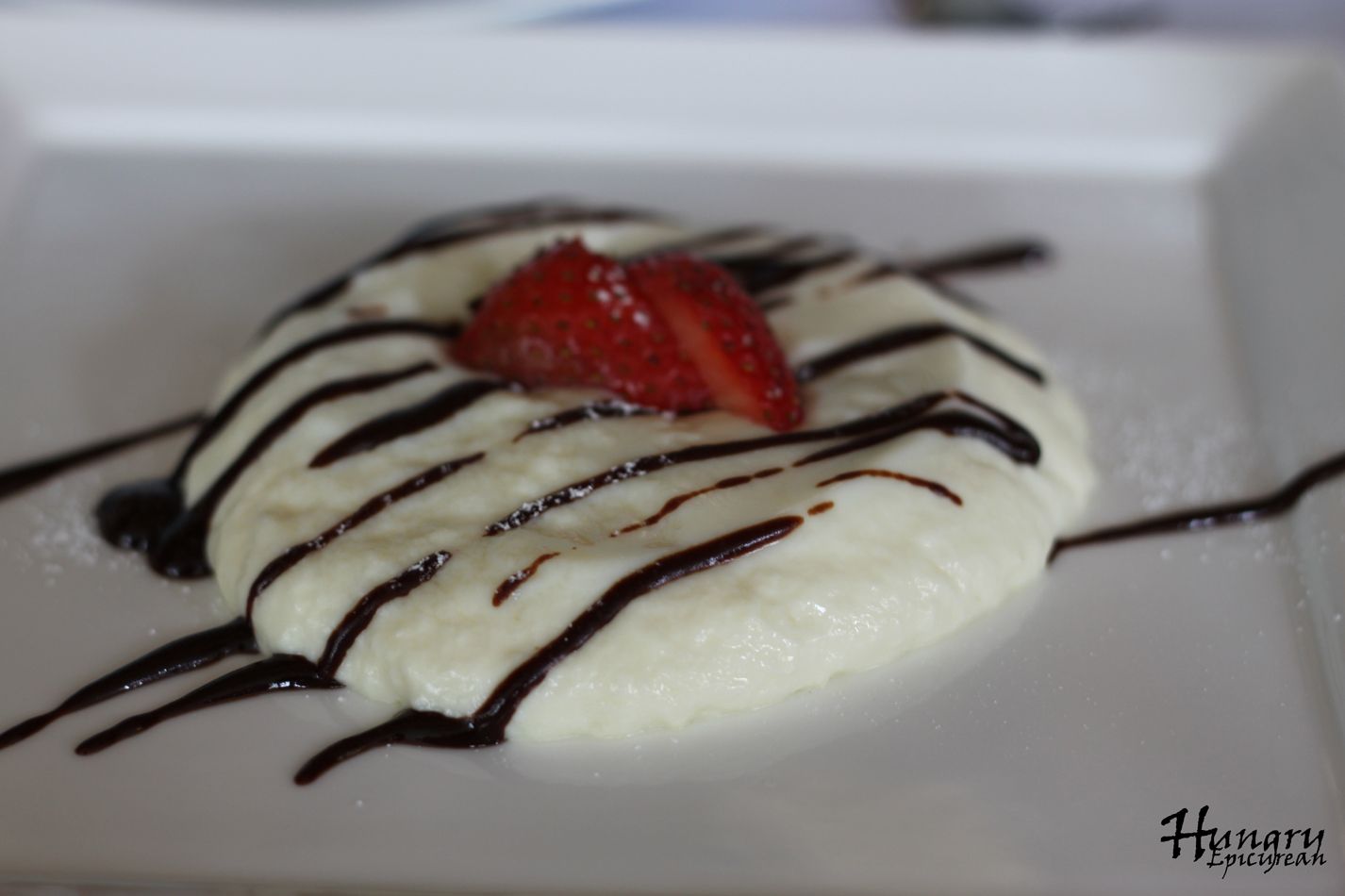 Desserts are usually the saving grace for any meal gone bad. However, in this case, the dessert was the last straw for my patience.  Our order of Panna Cotta came as served. Initially, when we saw the dish, were thought that it was a new method of presentation. How naive we were. When we asked waiter if this was how they served this, he reluctantly replied, "no". We were not charged for this dessert, but deep within all of us at the table, all of us felt that it was such a letdown.
Comparing with the many fantastic Italian restaurants in Singapore, La Noce's food was at best, average; with more misses than hits.
Perhaps the food served was disappointing because Chef Salvatore was not behind the stoves at his Valley Point outlet, preferring to entertain his guests at his Hillview outlet.
I'll most probably pay La Noce a visit again, this time to Chef Salvatore's Chu Lin Road outlet , only to affirm my conviction that it was because Chef Salvatore was not helming the kitchen that day.
Till we meet again.
La Noce
491 River Valley Road
#01-01 Valley Point
Singapore 248371
Tel: +65 6877 1986
Opens Daily